By Casey Newton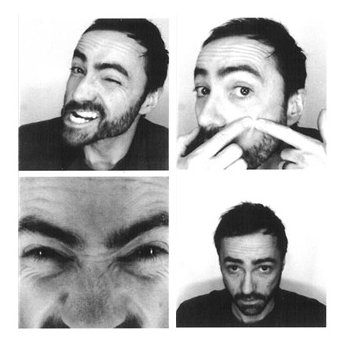 Just after nightfall at the Outside Lands festival, the Shins took the stage for their first tour in years. The band's most recent album, Wincing the Night Away, was released in January 2007; they last toured in 2009. They picked up their instruments and launched into "Caring is Creepy." "It's a luscious mix of words and tricks," frontman James Mercer sang, sounding louder and looser than I remembered. That's when I noticed who was standing behind him: save for their melancholy singer, these weren't the Shins at all.
Gone was Jesse Sandoval, the chubby, affable drummer: Mercer fired him when he couldn't get the hang of some new material, and he was last seen opening a taco cart in Portland. Gone was Marty Crandall, the gregarious keyboardist who interacted with the crowd more than Mercer did at some shows; Crandall left in disgrace, following his involvement in a domestic violence incident. Dave Hernandez, Mercer's longtime bassist, and Eric Johnson, the band's most recent secondary guitarist, also were missing in action.
"I think James Mercer is kind of a dick," the stranger next to me had said, shortly before the band came on last month at Golden Gate Park. Her name was Jen, and she had traveled to the concert from San Diego. At 41, Mercer was two decades older than her, and yet in the early '00s he had, in fact, Changed her Life. "The Garden State soundtrack," she said, rolling her eyes at a younger self, when I asked how she first encountered the band. "'New Slang.' 'Caring is Creepy.'" She was supposed to see the Shins on her 16th birthday, in 2006, but had been unable to get the night off from work. They were still her favorite band, she said. But given all the turmoil in the Shins, Jen was no longer quite sure what to make of them.
As it so happened, neither was I. Firing all your bandmates over creative differences while clinging to the name that made you famous is something I associate with head cases like Billy Corgan and Courtney Love, not a cuddly melodicist like Mercer. The lonely auteur surrounded by hired hands — by the time most artists get to this stage in their careers they're on the state fair circuit, wringing the last few dollars out of a dwindling fan base.
Could Mercer have reached that point already? A songwriter of great sensitivity and wit, his melodies have — literally in the case of Garden State — soundtracked a generation. Along the way the Shins helped pioneer a new way forward for indie bands hoping to go mainstream, rising to popularity not through radio airplay or relentless touring but by newer means: commercial licensing, file-sharing networks, MP3 blogs, film and TV soundtracks. The story of the Shins is inseparable from the story of indie rock in the first 10 years of the century.
* * * 
And Mercer, for all his talents, had not acted alone. Sandoval and Crandall were more than session musicians called in to fill out a record; they were buddies of Mercer's in their old home base of Albuquerque. As friends they had worked together since Flake Music, a band they formed in 1992, and played with each other for longer than the original lineups of Smashing Pumpkins or Hole. Which is why it seemed strange when, in 2009, Mercer told Pitchfork that he had let them go — "an aesthetic decision," he said, and one "it's kind of hard to talk about." Crandall has never told his side of the story, but Sandoval has, and it's heartbreaking. As he tells it, Sandoval couldn't perform some of the drum parts Mercer asked him to, and Mercer excised him from the band while saying as little about it as possible. After 17 years Sandoval learned he was fired through a phone call — after which an in-person meeting Mercer had scheduled for the next day was suddenly canceled. 
These are the moves of a man who might be reasonably described, even by a fan, as kind of a dick. And yet a look at the Shins' history reveals it to be a band that never quite came together. It began as a side project that Mercer started because, inspired by classic R&B and pop, he wanted to explore the three-and-a-half-minute pop song. That his old friends came into the Shins after their time in Flake turns out to be more of an effect of them all moving to Portland than anything else, according to an early interview with PopMatters. 
Mercer wrote Oh, Inverted World, the band's glittering debut, almost entirely by himself. Recording in a studio apartment, keeping his voice down so as not to disturb his neighbors, he taught his bandmates their parts only afterward. For the well received follow-up, Chutes Too Narrow, Mercer again wrote all the songs — but allowed his bandmates to have some input, something he would later describe to an Australian interviewer as "an experiment." "I was happy with it, but in hindsight there were things I wished I'd spent more time on," he told the Sydney Morning Herald, as he prepared to release the band's third record, Wincing the Night Away. "This time I didn't want to have any regrets at all." 
While he kept the core intact for Wincing, in interviews Mercer seems to have already been plotting their departure: "I want the Shins to be a growing thing," he told Pitchfork, just after bringing the Fruit Bats' Johnson on board. "I'd like to work with a lot of different people. I'm picturing myself at the center of several people who are helping me to get these songs together, to get them out there."
And so the band I had seen live a handful of times over the years turns out not to have been the Shins at all, really. The Shins were James Mercer; James Mercer was the Shins. The others, no matter how close they stood to him, were incidental to his process. 
It just took him a while to say it out loud. 
* * * 
There he was, up on stage in the park, fans stretching in front of him for as far as he could see. It was late in the set and he was singing "Sleeping Lessons," the defiant opening track from Wincing the Night Away. "Off with their heads," goes the song's prominent refrain; he sang it aggressively, almost unhinged. "Jump from the hook," he sang. "You're not obliged to swallow anything you despise."
Whether or not these lines applied to his old band, they were still the words of a man eager to make a break with the past. "Sleeping Lessons" is five years old, but Mercer was singing it with a thrilling urgency.
It was like that throughout the set. The Shins suffer from a poor live reputation, but this lineup should chip away at that. (Assuming they continue to improve; on this, their fourth show together, they were still working out the harmonies.) The "growing thing" called the Shins now includes Joe Plummer, a former drummer for Modest Mouse, who plays faster and employs noticeably tighter fills than Sandoval ever mustered. On guitar Mercer has brought on the first female Shin, Jessica Dobson, and she plays with confidence and grace.
For a band so clearly leaning forward, I was struck by how often — and how far — Mercer was willing to reach back. He dusted off "Sphagnum Esplanade," a weird old tune that predates his earliest recordings as the Shins, and made an excellent case for its revival. He played as many songs off the foundational Oh, Inverted World as he did from his most recent record. "New Slang," the old life-changer, he performed quietly and with reverence. It made him; he honors it. Chutes Too Narrow, the collaborative experiment, got the shortest shrift.
To turn your back on friends who carried you to stardom is an ugly, even dickish thing to do. And yet seeing Mercer play you come to understand why it was necessary. The Shins were nothing more than a vision he had, albeit one that grew successful beyond his dreams, and in time he found himself surrounded by people who could not realize it. Watching him on stage, it seems possible that he was never fully satisfied by anything his old band ever did. With these new bandmates he will try again.
Mercer is not the first artist to be gripped by perfectionism; nor the first to burn bridges for the sake of his art. Better to make things the way they sound in your head than in the not-quite-right way your bandmates perform them in the studio. Better, as he says, "to enlist every ounce / of your bright blood / and off with their heads." When the Shins' new album comes out next year it may be better than what came before, or worse. But above all and for the first time it will be his, and if you are James Mercer then that has been a long time in coming. 
Casey Newton is a writer living in San Francisco. He blogs at crumbler.tumblr.com.