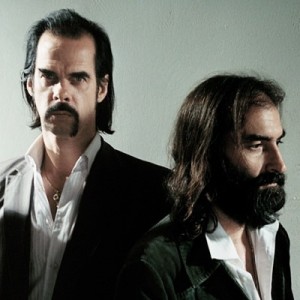 While we wait for the next Bad Seeds record said to be in the works, Nick Cave's latest film collaboration with Australian director John Hillcoat will hit theaters in August after a premiere at Cannes set for next month. Lawless, an adaptation of Matt Bondurant's prohibition novel The Wettest County in the World, features a screenplay written by Cave and original music scored with his usual musical cohort, Bad Seeds/Grinderman/Dirty Three multi-instrumentalist Warren Ellis. Starring Tom Hardy, Gary Oldman, Jessica Chastain, Shia LaBeouf, and Guy Pearce, the film will mark the latest in a trilogy of Hillcoat-Cave projects that began with a bloody Cave-penned western, 2005's The Proposition, and an adaptation of Cormac McCarthy's The Road in 2009.
We love Cave's music around here, of course, but these Hillcoat collaborations have always impressed as well. So, without further ado, check out today's promising new trailer below:
Lawless looks to be on par —  at the very least — with their previous efforts. Meanwhile, here's hoping that Cave-led Pinocchio soundtrack comes to light sometime soon.