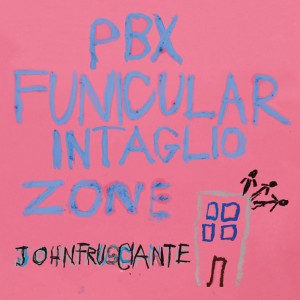 John Frusciante announced two new releases today: a solo EP dubbed Letur-Lefr and LP titled PBX Funicular Intaglio Zone. "I sing, play the instruments and am the engineer," he said in an e-mail to fans. "The EP features a few friends on vocals, mostly MC'ing. The LP has one feature, the rest of the vocals being my own." Arriving on July 17th in North America, the Letur-Lefr EP features cuts recorded by the ex-Chili Peppers guitarist back in 2010, while the full-length — due out in September — was put to tape a year later. As for what this material might sound like, Frusciante offered the following:
I consider my music to be Progressive Synth Pop, which says nothing about what it sounds like, but does describe my basic approach. I combine aspects of many styles of music and create my own musical forms by way of electronic instruments.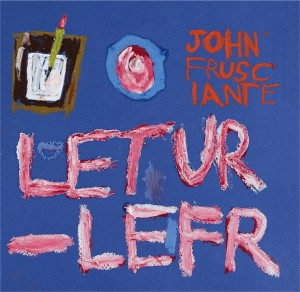 For a clearer picture of what to expect, one promising new piece, "Glowe", was spotted over at Reddit earlier today. Meanwhile, our first official preview is set to arrive in the form of a free download for "Walls and Doors", a track that "pointed the way towards PBX, but was recorded 7 months earlier."
Pre-order info and a date for that free MP3 are both forthcoming, but we can't wait to hear what Frusciante — one of the most creatively uninhibited musicians around — has been cooking up in the studio the past few years.
In the meantime, check out the album art to the left.