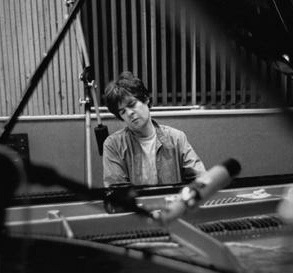 In one of Jon Brion's most rewarding live experiments, the composer/producer will often perform a famous song by one artist in the trademark style of another. For example, check out his impromptu cover of Radiohead's "Creep" as Tom Waits live at Amoeba in '04. While these kinds of mashups are common (and immensely popular) online, Brion's take on the format was actually borne of a more intriguing distinction worth noting: the cross between songs and performance pieces. For Brion, the art of recording a particular sound and group in a given setting has out-shadowed the art of composing a particular melody placed over a certain set of chords. The latter, he feels, has a valuably transformative effect.
Last week, I caught this clip (via Rawktumblr/99% Invisible) of Brion being interviewed by Greg Kot and Jim DeRogatis on Sound Opinions a few years ago, in which he uses Led Zeppelin (whose records he loves, despite classifying them as performance pieces) and Kurt Cobain (whose craft he compares to Gershwin) to demonstrate the idea on piano. Here's the snippet:
By the way, the full Q&A is a must-listen for any fan: Brion talks about being given too much credit for producing Fiona Apple's When the Pawn…, Kanye West's ear for melody, and the reason he works in multiple arenas — songwriting, film scoring, production and live performance — rather than focusing on one field. The whole show can be downloaded here.