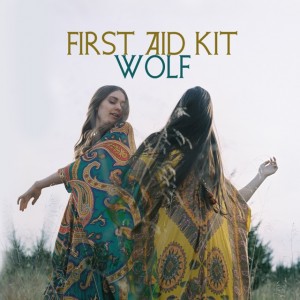 The third official video for First Aid Kit's The Lion's Roar is here with perhaps the most cryptic offering yet from this run of ritualistic imagery. For their new deluxe-edition single, "Wolf," the Söderberg sisters bring elements from both previous worlds together — following up their tribal march through dark woods on the title track and conjuring the ghost of Gram Parsons and friends in the Joshua Tree-set "Emmylou" — by singing from a hand-built altar before burning the whole thing down. Perhaps their description of the tune could steer us in the right direction:
It's about our destruction of the planet. But it's also about finding the animal within you. Because we know that underneath that polished, civilized exterior there is definitely a wild creature longing to howl or roar.
Watch First Aid Kit lure their spirit animal from the forest of Järvsö, Hälsingland in Sweden above.