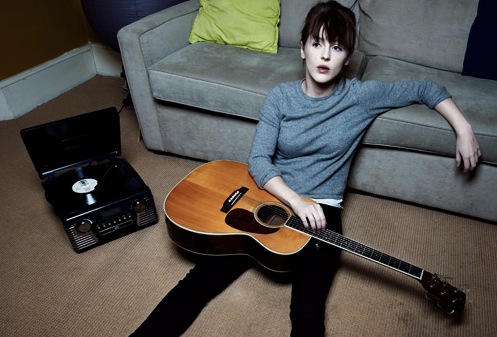 Laura Marling is traveling across the U.S. these days for a month-long run of intimate club dates. Though she's still on the west coast at the moment, a new tune just arrived presumably reflecting on the jaunt. "I took the winter to travel," she sings in this clip from last week, followed by a few more appropriate lines for the solo Working Holiday Tour:
Headed for the road
Couldn't bear no sunshine
I took off on my own

You won't see me till springtime
Never see me again
I'm headed for the east coast
To find my wayward friend
The video is an unveiling of "Not Done Traveling" and promo for Mya-Moe's custom-built ukulele, both of which (the tune and uke) sound great above.