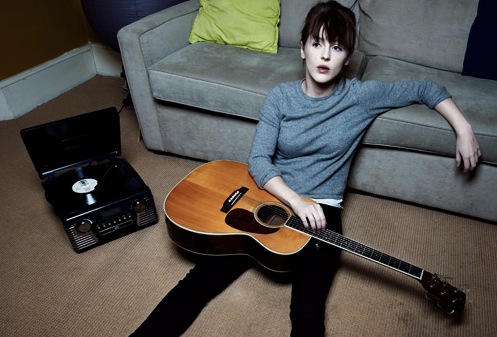 Laura Marling's recent ukulele-backed tribute to the road, "Not Done Traveling," was an update worth noting in the meantime, but it should be said there's a much bigger project brewing from the British singer-songwriter: a new album, the follow-up to A Creature I Don't Know is on tape and set for release next year. We've heard new songs live (not necessarily tunes on the record, though I'd bet they are), and October interviews with Marling suggest the next effort with producer/collaborator/solo artist Ethan Johns finds her taking an intriguing next step. Speaking to mxdwn, Marling says:
We've done a lot with resonance. I like low resonance; I think that's interesting, when you can barely hear a tone underneath a tone. And also because there's a lot to do with characters in this new album, we've kind of assigned a sound to each character that reappears throughout the album whenever they're relevant.
She added that LP4 could be a "challenge" for some. "It's a long album, you'd have to be a committed listener to get through it. But I don't think it's bad, it's just quite long." Needless to say as a fan of the first three, we're up for any challenge in store. Above, revisit last year's record via performances of two of its songs in a recent clip for Sideshow Alley.