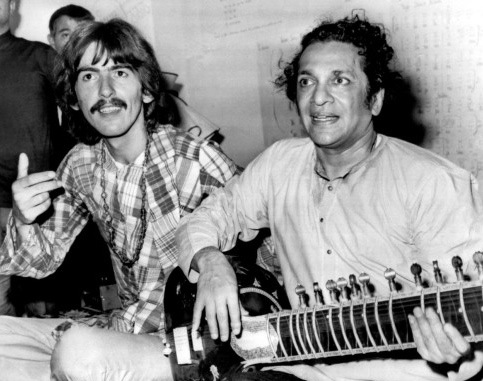 Ravi Shankar, the great Indian composer and sitar master, died today at 92, Associated Press reports. His work will live on well beyond those years, of course, as it's thrived in western music since the '60s. Eulogies will be written on Shankar's close musical connection with George Harrison and many others in the decades following, yet the Beatles' Revolver cut "Tomorrow Never Knows" — where his influence comes so keenly to the ear — brings some form of solace at the moment. Audio above, lyrics below:
Turn off your mind, relax and float downstream
It is not dying, it is not dying.
Lay down all thoughts, surrender to the void
It is shining, it is shining.
Yet you may see the meaning of within
It is being, it is being.
Love is all and love is everyone
It is knowing, it is knowing.
And ignorance and hate mourn the dead
It is believing, it is believing.
But listen to the color of your dreams
It is not leaving, it is not leaving.
So play the game "Existence" to the end
Of the beginning, of the beginning.