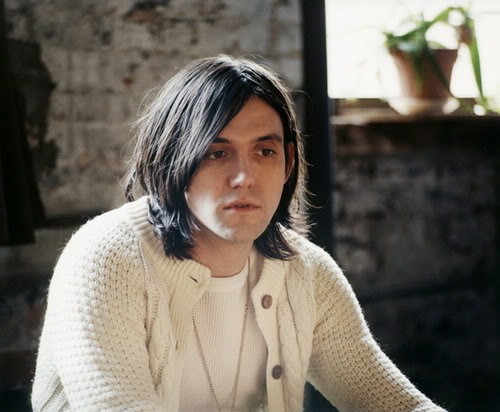 Conor Oberst has been on the road for much of 2013 so far, performing a string of solo shows in Europe before setting out with Desaparecidos in February. But all that travel hasn't stopped him from putting more studio music to tape in the meantime: both Monsters of Folk (his troupe with Jim James, M. Ward, and Mike Mogis) and Desaparecidos have new stuff on the way, according to recent interviews.
First, though, check out this new song Oberst has been testing out onstage of late: "Night at Lake Unknown" debuted in December, following last fall's "You Are Your Mother's Child" — a soundtrack cut for the film Stuck in Love (formerly Writers) — and another track from last summer. Here's a live recording, sparingly backed by acoustic guitar and vibraphone, from this week's show in Sweden:
"Night at Lake Unknown" (Live in Stockholm, 1/26/2013)
Meanwhile, Monsters of Folk have "worked on 5 new songs and are also developing a screenplay to be turned into a full-length major motion picture," according to Jim James in a Reddit AMA. They were holed up in southern Mexico at the time prepping material and, he adds, "looking for a studio to take on the picture and also the album."
It also turns out Desaparecidos' live debut of "Anonymous" and those pair of studio singles from last summer are just the start of fresh cuts to be arriving from the newly reunited group, as Oberst confirmed to Drowned in Sound last week (without elaborating) that more material is likely on the way.