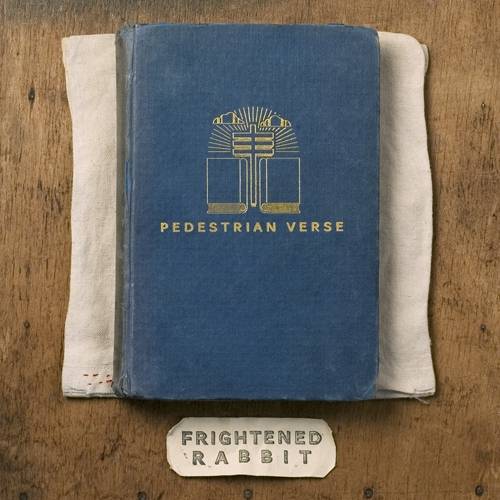 Frightened Rabbit's fourth album, Pedestrian Verse, is just around the corner, and this unplugged take of its new single provides an impressive reminder for next month's arrival. Considering we held no punches in our defense of The Winter of Mixed Drinks, it's fair to say February 5th is highly anticipated — not to mention "State Hospital" and studio track "The Woodpile" didn't fail to impress. Here, Scott Hutchison appears to offer a bare-bones take on the band's major-label-backed next step. On acoustic guitar, he sings:
Bereft all social charms, struck down by the hand of fear
Fall into the corner's arms, same way that I've done for years
I'm trapped in a collapsing building
Come find me now, we'll hide out
We'll speak in our secret tongues
Will you come back to my corner?
Watch the solo performance above. The fleshed-out LP version is below: