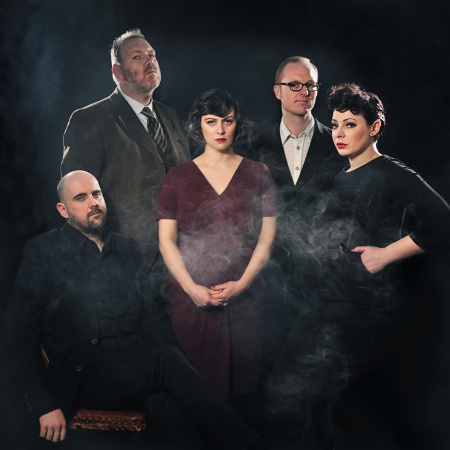 We've known Camera Obscura had something new brewing since the great Glasgow band showed up on a list of upcoming tour dates opening for She & Him, and today the announcement is here: Desire Lines, their 5th studio album, is set for release on June 4th, followed by more shows booked in the U.K. and U.S. this summer. A tracklist and single awaits, but for now Tracyanne Campbell has shared some details on the record, complete with a pair of impressive cameos:
Of all our records this was pretty much the most challenging to write, partly because of the situation we found ourselves in with having to take such a long and uncertain amount of time out, but also because it would be record number five and we were getting harder and harder to please. Working in the US with southern gentleman Tucker Martine was a positive experience. He brought a certain calmness to recording that wasn't there before. We were also delighted to have Neko Case and Jim James sing on the record too. What a treat.
Martine is well known for his work producing albums by the Decemberists, Spoon, and many others of note — more recently Beth Orton's excellent Sugaring Season LP. Now this Camera Obscura record sits atop the 2013 anticipation list around here.