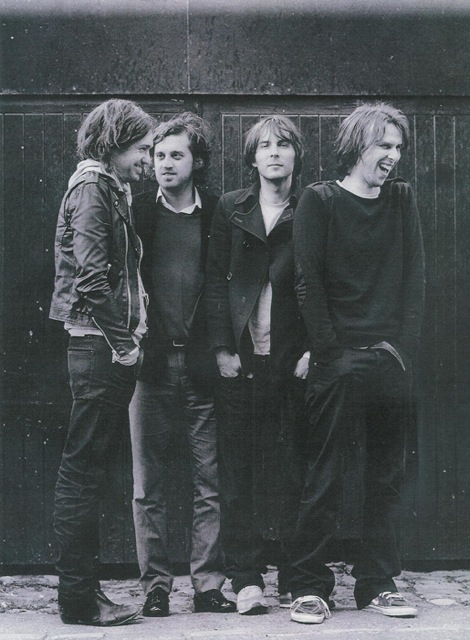 Anticipation is running high around here for Phoenix's follow-up to Wolfgang Amadeus Phoenix, and it looks like Vancouver followed by 6 cities in the Western U.S. might be the first to hear the new record, Bankrupt!. Those spring dates and a host of headlining festival slots were announced by the band this week. Update: The song "Entertainment" is now streaming:
But what do we know about the album itself? Not much short of studio photos and year-old interviews hinting at live drums and orchestral experiments. In this month's print edition of The New Yorker, though, comes a fun fact. Bankrupt! was mixed on the original console behind Michael Jackson's Thriller.
"The most mysterious thing to me was that no one else — no nerd or music engineer or memorabilia freak — seemed to want it," said Thomas Mars, who bought it after the price was lowered to $17K from 1 million dollars. The mixing board (a Harrison 4032 used by Quincy Jones and Bruce Swedian on the Jackson classic, along with Paul McCartney and Donna Summer on other records) made its mark on Phoenix's 5th studio album: A working title for the LP was Alternative Thriller at one point. "It's an ear madeleine," Mars adds. "It's nice to have this madeleine."
The record is due in April, so we should be hearing the Versailles quartet's madeleine in action very soon. In the meantime, don't miss Amber Bravo's article on their collaborator Philippe Zdar, as it was one of the best musical profile pieces of last year.