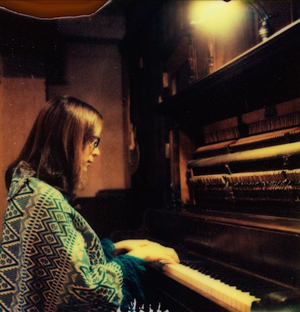 Laura Veirs and producer Tucker Martine recruited a number of notable guests (Jim James, Neko Case, k.d. lang, and members of the Decemberists) for her next record, Warp and Weft. But Case gave even more than just her voice, penning this beautifully put quote on Veirs' songs for the release:
Laura makes such complicated melodies sound easy. The first listen is so comforting and warm, then after two or three listens, the time when you wanna start singing along, you are struck by the thoughtful work that went into making the sounds; the twists and turns she makes like a light gazelle. It's masterful; as a listener, it makes me feel loved. As a musician it makes me feel challenged and engaged. It's a complete protein!
Hear the pair collaborate in the new video for "Sun Song" above.