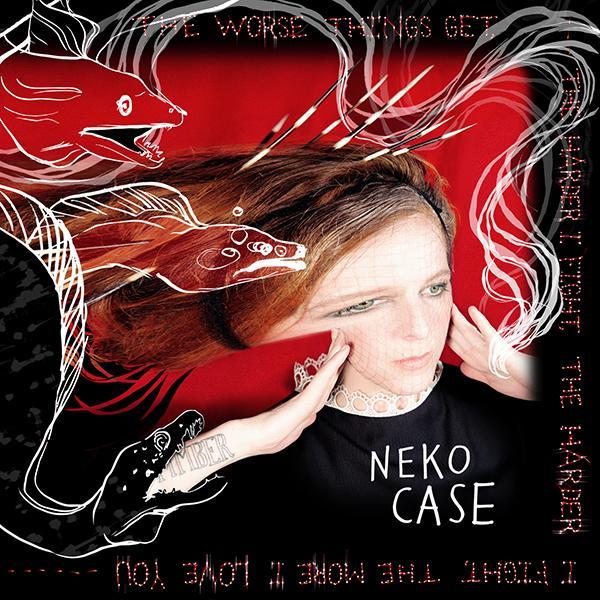 Neko Case's new tracks — "Man" and the especially moving "Night Still Comes" — have piqued our interest all summer, but now the whole record is here to stream two weeks ahead of release. It turns out the defiant tone on both teaser cuts, more riled up on the former while self-reflective on the latter, anoints many of the 12 tracks on The Worse Things Get, The Harder I Fight, The Harder I Fight, The More I Love You. Despite the LP's impetus arriving during what Case describes as a time of "grief and mourning," the result is far from a downer record; it's an inspiring take on facing, and overcoming, hard truths. This quote from Case in the press release just about says it all:
I fought hard against the feeling of grief all my life, but about three years ago I finally had to give in and mourn the dead. I had to look inward more than I wanted. It was sobering, and I often felt like I was blurring the lines of mental illness. When I stopped fighting it, it took me where I needed to go.
Much will be written on that backstory and Case's incredible vocals, but let's not forget her skill as a witty lyricist. Be sure to catch this line in "From Nowhere," which is both funny and poignant in a way only she could convey: "I was surprised when you called me a lady / 'Cause I'm still not sure that's what I want to be / 'Cause I remember the '80s / And I remember its puffy sleeves / You say I'm lucky to be here / Maybe you can take this over and I'll gladly wear the pants into the next century." Hear the LP in full above (via The Guardian).