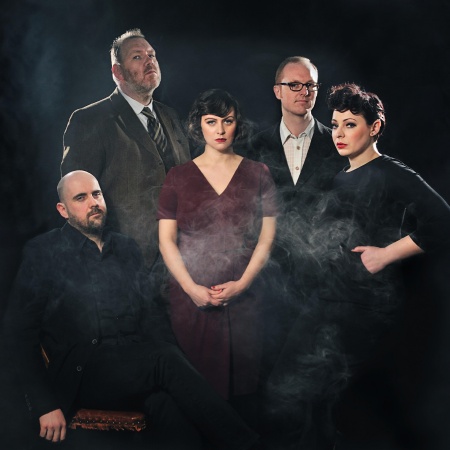 From Bon Iver's piano session at AIR Studios to St. Vincent's psych-rock set in Brooklyn, these 4AD sessions never fail to deliver a fresh portrait of an artist's live act. While, for example, Annie Clark's mind-mending guitar work was treated with off-kilter camera angles and a background projection screen, this week's set from Glasgow takes a decidedly understated approach. Directors Iain Forsyth and Jane Pollard put it best:
"The idea behind the session was pure and simple – Camera Obscura are a perfect band, they record their songs all playing live together and there's a beautiful, unblemished chemistry in that unity."
Filmed at the band's hometown Tron Theatre, frontwoman Tracyanne Campbell was far along in her pregnancy during the shoot, which, combined with the fact that they were headed out on tour in support of the Desire Lines LP, brings the clip a palpable degree of nervous anticipation. Watch standout "Fifth In Line To The Throne" above and the whole set here.