June 30, 2012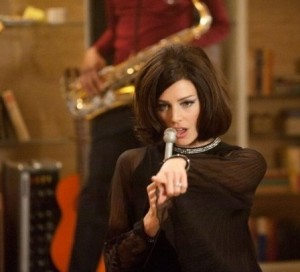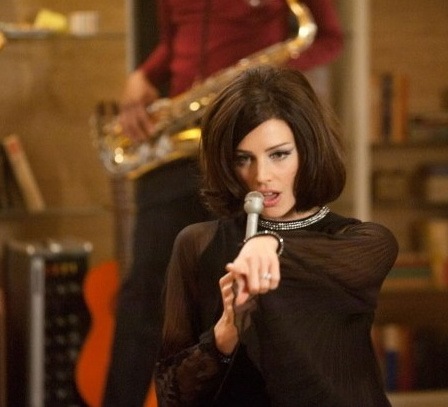 Season 5 of Mad Men has sadly come to a close, but fortunately for music fans, this was one of the best years of vintage tunes to be featured on the show. What's more, each cut — be it the soundtrack to end credits or embedded within the story itself — seems to offer a key toward understanding deeper themes and meaning for its respective episode. Most notably, perhaps, is the bank-breaking use of the Beatles' "Tomorrow Never Knows" in Lady Lazarus, which signaled the cultural shift into late-'60s open-mindedness. In other cases, such as the song at the end of episode 12, the Lovin' Spoonful's "Butchie's Tune," it's simply a fun cut worth revisiting.
In any event, here's our guide to most of the songs played during the closing credits (except where noted). Vintage videos are provided when available:
Episode 1/2 | A Little Kiss
Gillian Hills | "Zou bisou bisou"
Megan's now-infamous rendition of "Zou bisou bisou" was originally recorded by Gillian Hills in 1962.
Dusty Springfield | "You Don't Have to Say You Love Me"
Episode 3 | Tea Leaves
Rolf and Liesl | "Sixteen Going On Seventeen"
Episode 4 | Mystery Date
The Crystals | "He Hit Me (It Felt Like a Kiss)"
Episode 5 | Signal 30
Herbert Von Karajan | "Symphony No.9 in D-minor Opera 125: IV. Allegro Presto"
Episode 6 | Far Away Places
The Beach Boys | "I Just Wasn't Made For These Times"
This 1966 Pet Sounds cut soundtrack Roger Sterling's acid trip.
Episode 7 | At the Codfish Ball
Shirley Temple | "At the Codfish Ball"
The episode's title was inspired by this 1936 song originally performed by Shirley Temple.
Episode 8 | Lady Lazarus
The Beatles | "Tomorrow Never Knows"
Episode 9 | Dark Shadows
Maurice Chevalier | "Sweepin' The Clouds Away"
Episode 10 | Christmas Waltz
Doris Day | "The Christmas Waltz"
Episode 11 | The Other Woman
The Kinks | "You Really Got Me"
Episode 12 | Commissions and Fees
The Lovin' Spoonful | "Butchie's Tune"
Episode 13 | The Phantom
Nancy Sinatra | "You Only Live Twice"