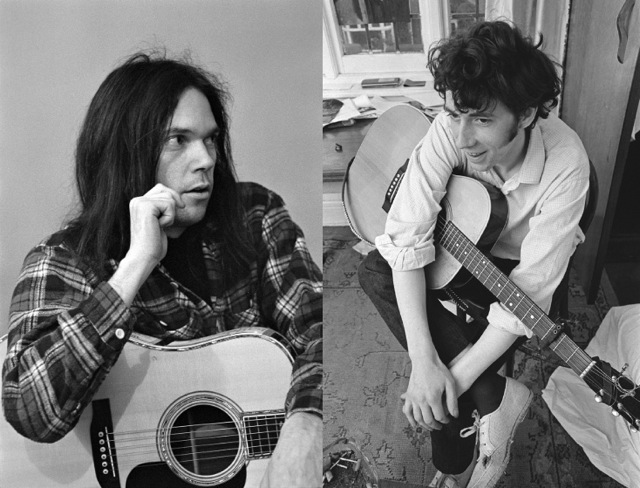 Neil Young tipped his hat to the late, great Bert Jansch on this month's 4-night stand at Carnegie Hall, describing his former tourmate as the "Jimi Hendrix of acoustic guitar" before whistling along to his own somber take on "Needle of Death." You might even call this Young's second homage to the 1965 lament, as he's called himself out many times before for unwittingly borrowing the tune's melody for On the Beach closer "Ambulance Blues." What's more, this might be a preview of the next LP, A Letter Home. Word of the new studio set, rumored to be recorded by Jack White, hit last week when White's label, Third Man Records, announced the title with the following teaser:
An unheard collection of rediscovered songs from the past recorded on ancient electro-mechanical technology captures and unleashes the essence of something that could have been gone forever.
Given that Young recorded "Needle of Death" in Third Man's recording booth last year, I wouldn't be surprised if it made the cut. In the meantime, enjoy the lovely live version above.